(Trinidad Guardian) Police are now investigating the circumstances behind the murder of 36-year-old Mayaro mother of three Krystal Primus-Espinoza.
Primus' body washed ashore at Big Bay, Toco, hours after her pickup was found crashed at a beach miles away in the Balandra community, having gone over a cliff there.
According to police, Primus' body was seen lodged between some rocks around 4.20 pm by a fisherman who contacted officers who were by then part of a search team which included fisherfolk, villagers and the police.
Officers surveying her body after it was taken out the water, however, saw visible marks of violence on her neck and back. This prompted them to detain a male relative for questioning.
Primus-Espinoza's gold-coloured Hilux, which she had left her St Ann's Village home in the day before, had been found hours earlier on the shoreline at a Balandra beach, having apparently gone off the road and over a 50-foot cliff. Officers were able to immediately identify it was Primus' vehicle, as her driver's permit and that of her husband, Alvon Espinoza, were still in the vehicle.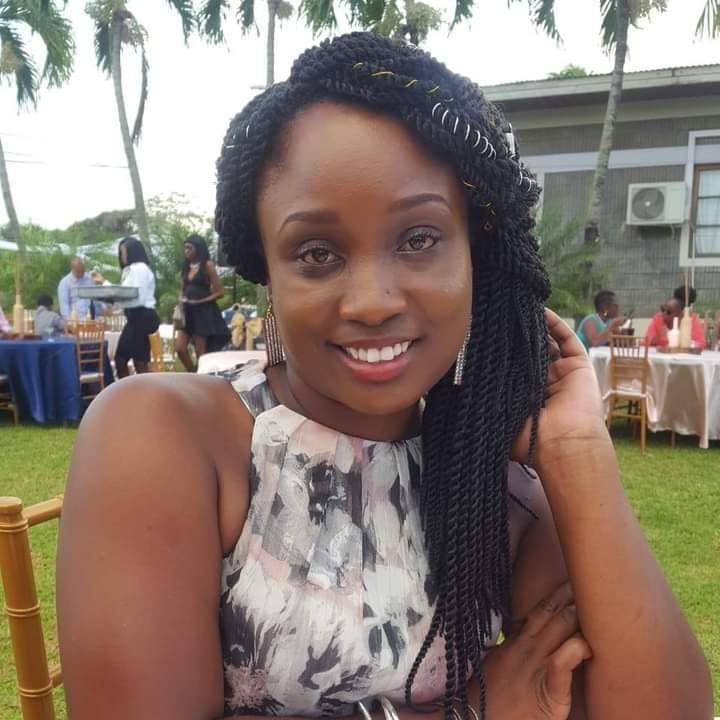 Police had received anonymous calls about the crashed vehicle being seen on the beach and went to the scene. Cpls Hazel and Ali, of the Toco Police Station, responded but were initially unable to get to the vehicle. Guardian Media was told the officers had to take off their shoes and part of their uniforms to make the climb down to the beach area.
Primus-Espinoza's husband, an offshore worker, rushed to the Balandra site after hearing news of the police's find. He reportedly told officers that his wife had surgery two weeks ago and since then had become distressed and seemed to be worried. He reportedly surmised to police that this depression may have pushed his wife into committing the act.
Espinoza told officers he and her two children, a three-year-old girl and her brother, 8, were distraught.
The body was viewed by District Medical Officer and ordered removed to the Sangre Grande mortuary, from where it will be transferred to the Forensic Sciences in St James for an autopsy. Officers will await the results of the autopsy to determine the exact cause of death.
Primus had left home around 10 am on Wednesday, telling her children she was going to visit her mother. However, she never returned home that night and her husband reported her missing at the Mayaro Police Station around 6.30 am yesterday. However, it was only when the police discovered her empty vehicle in Balandra that it sparked a search by fisherfolks, members of the public and police at sea.
Visiting the scene were ASPs Jankie, Revanales, officers from Arouca Homicide Bureau and PC Mahabir of the Sangre Grande CSI unit.
Cpl Hazel of Toco Police Station is continuing investigation. Hazel also thanked villagers of Toco, Balandra, fisherfolk and members of the public for their support and assistance in their joint search for the mother.